Nowadays, small-scale business owners also need to store their digital assets. The world is going digital. So, business owners are striving to have a permanent space in the crypto world. If you want to store digital assets or receive crypto assets, you need a reliable web3 wallet address.
But the issue is that not all web3 wallets can be helpful for small-scale business owners. Hence, we are here to show you the right path. In this write-up, we will discuss the exceptional web3 wallets for small-scale business owners.
But before then, it would be nice to create a piece of background knowledge. So, let's kick start with the meaning of web3 wallets.
What are web3 wallets?
If you are looking for a way to store digital assets and your non-fungible tokens, cryptocurrencies, and other digital assets, you need the web3 non custodial wallet. Web3 wallets are a form of virtual storage for NFTs and other virtual currency.
Of course, there's no difference between web3 wallets and crypto wallets—a web3 wallet functions like a typical crypto wallet. However, the only downside is their ability to interact with several or various decentralized applications.
Please note that there are two types of web3 wallets. And that is the cold wallets and hot wallets. A cold wallet is a hardware wallet that stores one's digital assets offline. On the other hand, software wallets are known as hot wallets.
Some of the best web3 wallets are the exodus wallet, rainbow wallet, coinbase wallet, metamask wallet, desktop wallet, and other wallets. Mind you; one can also swap tokens with other users. You can also receive digital assets.
In short, web3 wallets are digital wallets with complete control over one's assets. Do you need to know mobile wallets for your small-scale business? Let's ride!
Top web3 wallets for small-scale business owners
Metamask wallet
One of the most prevalent non-custodial web3 wallets on the marketplace is Metamask. It is a software cryptocurrency wallet that can connect with the ETH blockchains.
It was instituted in 2016 by ConsenSys, one of the prominent names in blockchain, cryptocurrency, and web3. It allows clients to use a browser extension or a mobile app to access their ETH wallet.
Through cooperating with decentralized applications, it offers several entry points to DeFi amenities like staking, DEX, and liquidity pools (dApps). Furthermore, along with launching Metamask, Metamask Official was also introduced as part of the company's objective to get all industries onto web3.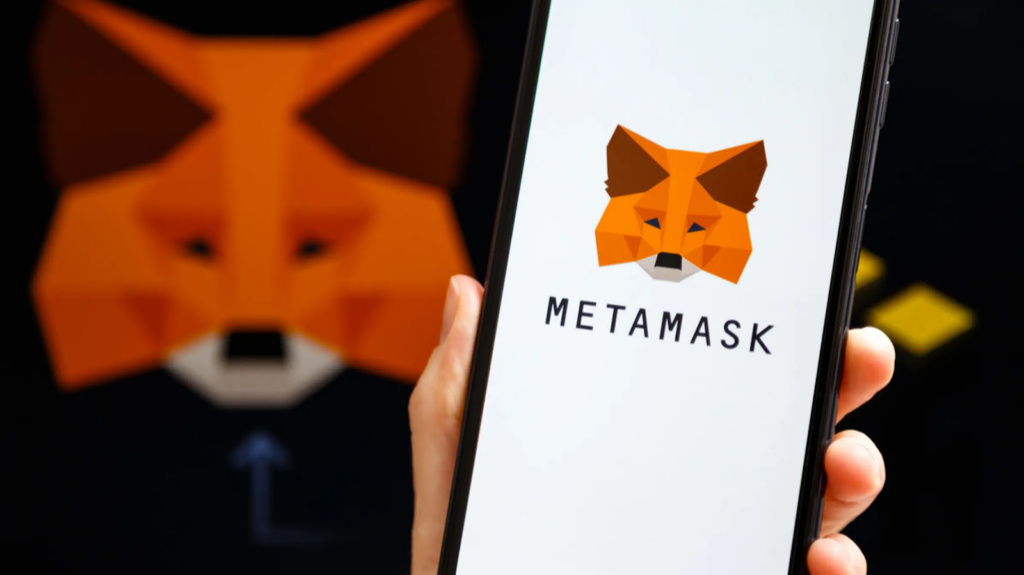 Financial organizations now have the right of entry to first-rate guardianship solutions with MM institutional, giving them the fortuitous to use DeFi and get entrance to a broader range of financial services.
Coinbase wallet
One of the primary cryptocurrency connections, Coinbase, is the inventor of Coinbase Wallet. A non-custodial web3 called Coinbase Wallet allows clients to securely store over forty-four thousand digital assets, engage with decentralized applications, and control their Ethereum-based NFTs.
Currently, Coinbase Wallet supports a variety of Ethereum Layer-2 solutions, together with Arbitrum and Optimism, as well as the Bitcoin, ETH, BSC, Dogecoin, Litecoin, and Ripple webs.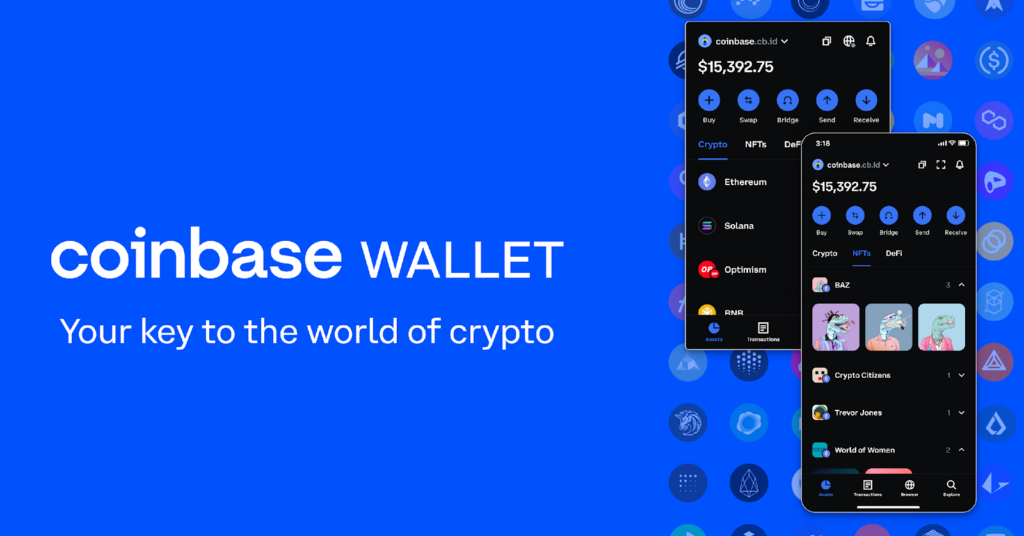 Within the decentralized exchange purpose of the program, operators can instantaneously exchange assets based on Polygon and ETH. In addition, the in-app cryptocurrency purchasing option can be used to buy non-Ethereum and Polygon items.
Trust wallet
With Trust Wallet, operators can store, convey, receive, and pale more than one million cryptocurrencies and NFTs from their smartphones.
Trust Wallet was formed with ease in mind. The straightforwardness will appeal to new bitcoin operators, but if their account is bargained, they may run into problems.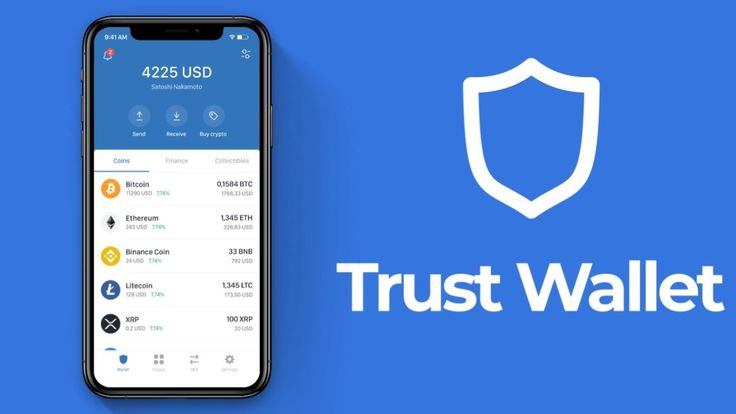 With support for over one million different cryptocurrencies, transversely blockchains, and mobile device organizations, Trust Wallet is a multipurpose non-custodial web3 wallet.
Operators of Trust Wallet can buy bitcoin via the app, send and obtain coins, and purchase and sell NFTs. Using Trust Wallet with non-fungible token markets and decentralized interactions could be thought-provoking because it is principally designed for mobile devices.
WalletConnect
An open-source procedure called WalletConnect connects decentralized programs to cryptocurrency wallets. It serves as a middleware and connection point between wallets and dapps.
WalletConnect is a web3 wallet protocol that lets users quickly connect with the numerous decentralized application platforms (DApps) available (DeFi). You can use it on both desktop and mobile devices; all you need to do is locate the DApp you want to use, connect with a QR code or deep link, and you're ready to go.
For best security, always disconnect at the end of any session. The benefit of using WalletConnect as a service provider is that it is easy to incorporate into your product and only requires a small amount of code.
As a result, one can access your platform for a larger group of people with a straightforward solution rather than having to build many wallets separately.
Gnosis Safe
Gnosis Safe is an Ethereum-based smart contract "multisig" wallet that needs the consent of a certain number of users for a transaction to be authorized.
You can configure the wallet such that it requests consent from each of the three primary stakeholders in your company, for instance, before a transaction is sent. This guarantees that a single person cannot compromise the funds.
Once DApps are included in the Gnosis Safe App, users and organizations may interact with them and take advantage of the many financial solutions offered by DeFi while upholding high levels of safety and security.
Qredo
An online application called Qredo Wallet enables managing a portfolio of digital assets to be simple and safe. It offers institutional-grade secure crypto storage, permits cross-chain swaps, and allows for immediate peer-to-peer transactions.
Utilizing specific but influential roles and access rights, the Qredo Wallet, which was built for scalability, enables you to manage access to digital assets among trusted individuals, teams, or organizations.
The private keys are not initially generated with Qredo Wallet. Instead, Qredo leverages the Multi-Party Computation (MPC) architecture as an alternative. Instead of requiring individual private keys, the MPC network signs and validates transactions.
On a final note
Please keep your private key. Remember, a private key will help to secure your wallet. You need a mobile wallet for your small-scale business. The above-listed web3 wallets are among other mobile apps. In other words, one can use them on one's mobile phone.
We hope you've seen something inspiring here. Do you have something to say regarding this topic? Please feel free to share your opinion with us. Thanks for reading.
Also Read: